Since 2004, Mosaix has inspired thousands of ministry leaders, assisted hundreds of local churches,
and scores of denominations, networks, Christian colleges, and nonprofits to pursue healthy, biblical inclusion.
DEFINITION OF A MULTIETHNIC CHURCH
A healthy multiethnic church is one in which people of diverse ethnic and economic backgrounds will themselves to:
Walk, work, and worship God together as one to advance a credible witness of God's love for all people;
Recognize, renew, reconcile, and redeem broken relationships, both interpersonal and collective;
Establish equitable systems of responsible authority, leadership, governance, and accountability within the congregation;
Advocate and advance justice, mercy, and compassionate work in the community;
Embrace the tension of sound theological reflection and applicational relevance in an increasingly complex and intersectional society for the sake of the Gospel.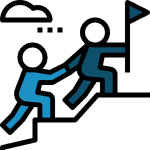 Start with a 30-day Package
What?
Multiethnic Church Planting
Homogeneous Church Transition

Church Revitalization
How?
2 hours per week x 4-5 weeks

Individual & group options

Access to additional resources
Testimonial
"Having Mosaix walk alongside me through the tensions of planting a multiethnic church was invaluable!" Pastor Sonny Smith, Detroit Church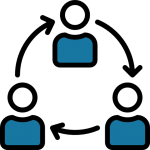 6- or 12-Months in Length
What?
Consider the why, how, and what
Learn to succinctly articulate for others
Overcoming obstacles in your context
How?
4-7 from a denomination or network
3-hours monthly via Zoom
1 Learning Lab at a multiethnic church
Testimonial
"...church leaders in our districts were equipped to engage spiritual, social, and financial realities..." Dr. Stephanie Hand, UMC Western North Carolina Conference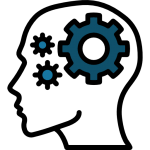 Contract a C-suite Practitioner
What?
Cost effective onboarding
Focused short-term engagement
Immediate impact & results
How?
6-month initial contract
Execution daily/weekly via Zoom
1-2x per month in person engagement
Testimonial
"...the benefit of guidance and direction to drive results for you without the risk, cost or ramp-up of a full-time hire." Greg Smith, TechCXO
You Can Do It... Let Us Help!
The world has changed...
The time to pivot is now!